Description
Stainless Steel Stain Remover
What can Emery Tea Stain Remover be used on?
Emery Tea Stain Remover is designed to remove tea staining from stainless steel stanchions, furniture, rails, and medical equipment.
What are the benefits?
Emery Tea Stain Remover will not corrode stainless nor will it turn stainless green or brown as hydrochloride acid-based cleaners will.
What do you use it with?
To be used in conjunction with our scourer pads and handle.
How do you use it?
STEP 1
Tea stain Remover should be sprayed onto stainless steel surface and left for 15 minutes then wiped over with a cloth or alternatively a paper towel.
STEP 2
The scourer should be used if the stainless steel is heavily stained and only after tea stain remover is applied, always use along the grain.
STEP 3
The scourer should have no metal filaments in it to not scratch the Stainless Steel. Stainless steel may then be wiped over with a standard hospital wipe.
Watch our Tea Stain Remover in action
The results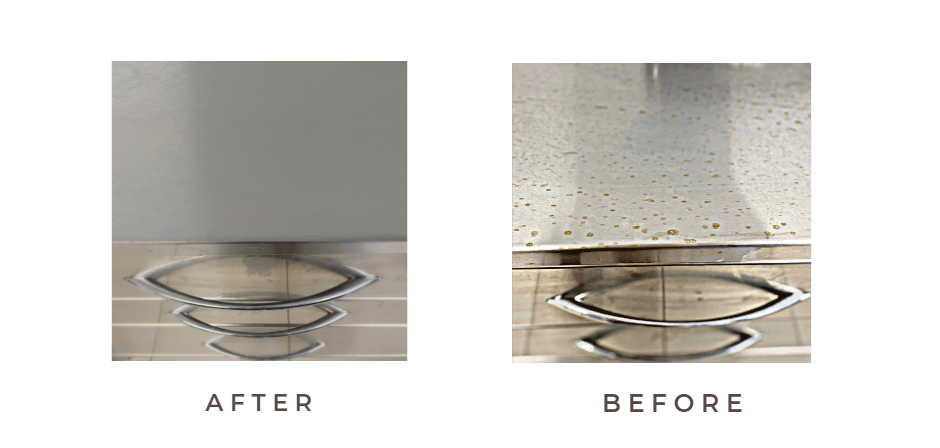 Supporting documents:
Preventing Coastal Corrosion (Tea Staining)