Accreditations and Standards
ISO Quality Certified Accreditations
Emery Industries has been ISO certification for Quality Management systems accredited and has been a member since 2007. The company is certified to current ISO 9001: 2015 standards. Accreditation to an internationally recognised standard means the business systems and processes of Emery Industries are being applied to ensure a high level of reliability and customer satisfaction.
ISO (International Organization for Standardization) is the world's leading publisher of international standards. There are over 20 million organisations globally that have been certified under these standards and are members.
ISO 9001 provides the requirements for a quality management system to enable the accredited business to consistently provide products/services that meets customer and any applicable statutory or regulatory requirements. The standard also aims to provide an enhanced customer experience through the successful application of the system including processes for continuous improvement of the organisations quality objectives.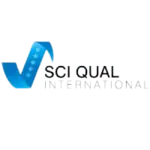 Australian Stainless Steel Development Association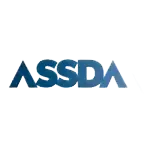 Emery Industries is proudly an Emerald Member of The Australian Stainless Steel Development Association (ASSDA).
ASSDA was established in 1992 to address and harness stainless steel's growth trend in Australia, and today remains as the Association's core objective. ASSDA focuses its market development efforts in fostering the understanding and use of stainless steel by developing the competence and efficiency of the industry through promotion, education and training, the provision of technical advice and fabricator accreditation. 
Click here to view our Emerald Member certificate/accreditation 
| Department | Web Address | Recommendation |
| --- | --- | --- |
| Australian Stainless Steel Development Association, 2016 (ASSDA) | https://www.assada.asn.au | Stainless steel is recommended in the fabrication of healthcare equipment due to its clean ability, antimicrobial properties, strength, and corrosion and rust resistance. **Casters ≥100mm – recommended for varied floor surfaces, applications and load requirements |
| Federation of Sterilising Research Advisory Councils of Australia (SRACA) – Recommend – NSW Work Cover, 2011 – Design and handling of Surgical Instrument Transport Cases – A guide on Health and Safety Standards. | www.workcover.nsw.gov.au | The use of Mechanical lifters and height adjustable work benches is recommended for the transportation of loan sets to prevent work place injury |
| Work Safe Australia – 2011, Hazardous Manual Tasks Code of Practice, | www.safeworkaustralia.gov.au | The use of mechanical lifters and push handles is recommended to assist in the reduction of work place injuries |
| Microplus | https://www.pfleiderer.com/au | The use of a product that contains microplus® which has Bactericidal properties assists in the prevention of infection associated with cross contamination |
| Health (Drugs and Poisons) Regulation 1996 | www.legislation.qld.gov.au | Controlled drugs are to be kept in a locked safe 10mm thick steel sides, base and door and be tamper proof |
| Australian Commission on Safety and Quality on Health Care – National Safety and Quality Health Service Standards (NSQHS) | | Standard 1:Governance for Safety and Quality in Health Service Organizations over aching recommendation for all safety for patients and staff NSQHS – Standard 3 : Preventing and Controlling Healthcare Associated Infections, by providing appropriate storage and transport systems for sterile devices, waste and linen Standard 4 Medication Safety – Criterion: 4.1 Governance and systems for medication safety, ensure safe storage of medications e.g. anaesthetic medications, in patients bed side lockers and high risk medications |
| Centre for Healthcare Related Infection Surveillance & Prevention & Tuberculosis Control (CHRISP&TB) | www.health.qld.gov.au | CRISP&TB recommend the use of stainless steel wire racks and baskets for the storage of sterile devices. Stainless steel storage systems are easy to clean, do not rust, corrode or peel and can be sterilised. |
| Centre for Healthcare Related Infection Surveillance & Prevention & Tuberculosis Control (CHRISP&TB) | www.health.qld.gov.au | CRISP & TB 2.4 Transportation Systems for the transportation of sterile devices to protect from contaminates and easy to clean |
| Centre for Healthcare Related Infection Surveillance & Prevention & Tuberculosis Control (CHRISP&TB) | www.health.qld.gov.au | Storage of sterile and unsterile items in Wards /Clinical areas: CRISP&TB, recommend the use of a storage system to segregate sterile from unsterile and ensuring the device and protected. Preference not to have fixed shelving units |
| Australasian Health Facility Guidelines (AusHFG) | http://healthfacilityguidelines.com.au | Part B – Health Facility Briefing and Planning 190 Sterile Supply Unit. Part D – Infection Prevention and Control |
| Australian and New Zealand Standard – Reprocessing of Reusable Medical Devices in Health Service Organisations – AS/NZS 4187:2014 | www.standards.org.au | AS/NZS 4187 Recommends -Handling, Transport and storage systems that protect the packaging of a sterilised medical device – therefore maintaining the sterility of the devices. – Height adjustable work stations. |
| Australian College of Operating Room Nurses (ACORN) Standards For Perioperative Nursing 2014 – 2015 | www.acorn.org.au | Asepsis and Clinical Care – Standard Statement 13 – Sterilised items shall be stored and handled in a manner that ensures prevention of contamination from any source |
| Australian Standard 4332-2004, The storage and Handling of Gases in cylinders | www.standards.org.au | Protection of gas cylinders, to prevent knocking and falling |
| Australian/New Zealand Standard, Cleanrooms and associated controlled environments – Part 5 : Operations | www.standards.org.au | AS/NZS ISO 14644, 5 Recommends storage that protects the products and personnel, risks include: contamination, degradation and ineffectively |
| Guiding Principles for Medication Management in Residential Aged Care Facilities -Australian Government Department for health and Aging. GUIDING PRINCIPLE 11. STORAGE OF MEDICINES | www.health.gov.au | In addition to 6 & 7c for secure medication storage in aged care facilities |
| Australasian Health Facility guidelines Part B – health Facility Briefing and Planning – 490 – Hospital Mortuary / Autopsy Unit | http://healthfacilityguidelines.com.au | Recommend impervious and easy to clean surfaces and materials e.g. stainless steel; provision of suitable waste receptacles to contain waste as per local policies. |
**Please Note:
This is not a standard rather a recommendation